FeelYourSound has announced version 2.7.0 XotoPad, a MIDI multi-touch software that turns any Windows tablet into a flexible MIDI instrument controller.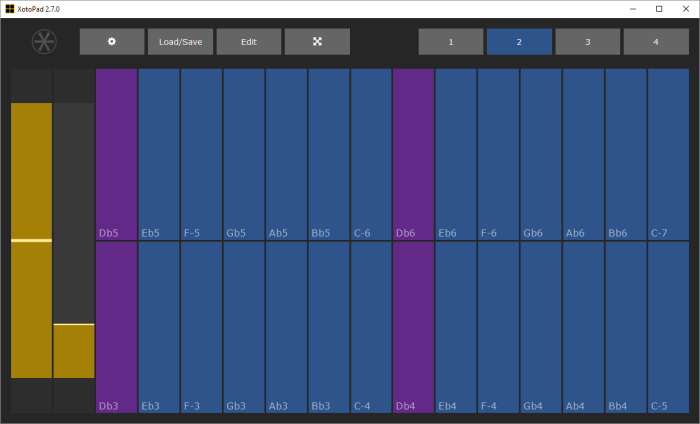 The update includes a new Pitchbend pad mode, various wizard options, and more.
It can be used to replace a MIDI keyboard during travel. XotoPad is especially useful for sketching chord progressions, writing melodies, or to control the mixing section of a DAW. Over 300 scales are included to build own scale keyboards and chord pages within seconds.

Other features: GM drum maps, isomorphic layouts, MIDI sliders, faders, xy-controllers, CC switches, full screen mode, "always on top" mode, …
Changes in XotoPad v2.7.0
New pad mode: Pitchbend.
Scale wizard, keyboard wizard, isomorphic wizard: Add pitchbend and mod wheel to final page, if desired.
Pads can span multiple rows and columns now. Click on "Edit -> Pad -> Size.." to change the amount of columns and rows a pad occopies.
New setting: 'When calculating scale notes in "Load special pages", use sharps only'. When this checkbox is unchecked, new scale keyboards and chord pages will calculate and display flats as well.
Bugfix: Replace current page title when loading a preset page.
XotoPad works with any MIDI enabled DAW and also includes a built-in audio engine with its own soundset.
XotoPad is available for 35 EUR/$39 USD. Existing customers can update to version 2.7.0 for free.
More information: FeelYourSound