Monster Sounds has released its brand new Lyric Drop series title Future R&B Vocals, an endlessly versatile female vocal toolkit for urban music of all kinds.
For this pack, 8 first-call session singers were brought together in a lavishly-equipped Stateside studio, and given free reign to flex their lyrical and technical talents across a range of styles and genres.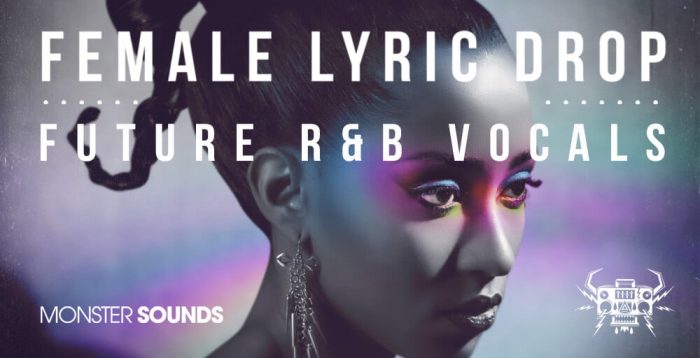 142 vocal loops are organised into 15 tempo- and singer-based folders, each one a loosely related set of phrases, taking in pure solo performances, as well as fully realised double-tracks, harmonies, ensemble phrases and more. Many of the loops can be sequentially arranged as verse/bridge/chorus combos, but Female Lyric Drop's primary angle is to serve up a library of hooks and riffs for sampling, slicing and adapting to your own sonic needs.

On the production side of things, the term 'mix-ready' doesn't do these stellar sounds justice. A high-end analogue outboard chain ensures a luxe presentation and warm tonality across the board, while the judicious application of delay, reverb and other effects brings the best out in the performances and provides creative inspiration right out of the gate.
The sample pack is available from Loopmasters, priced £24.95 GBP.
For more vocal samples, Monster Sounds also recently released a new volume in the series Killer Acapellas vocal sample libraries.
Killer Acapellas 5 comprises a comprehensive set of vocal tracks organized in 6 full songs well suited to a wide spectrum of contemporary genres, from Pop, House and Trap to Future Bass, Drum and Bass and beyond.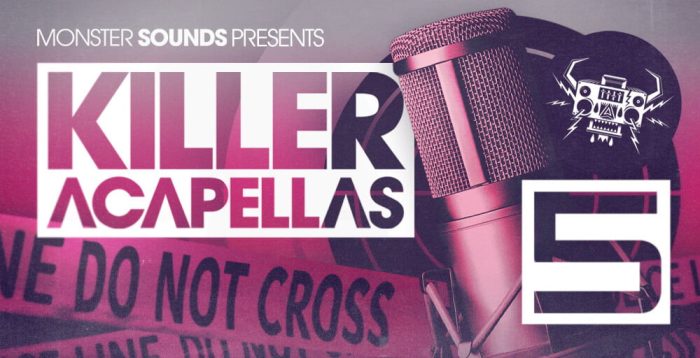 The pack was recorded with two male and female professional singer-songwriters who have worked with many renowned producers and artists, and written top lines for various major label talent.
Maximising the flexibility of the pack, each of the six full acapellas is based on a different song idea and lyrical concept. Every one centres on its all-important Verse and Chorus 'Sections', which are supplemented with Bridge, Adlib, Coda and/or Pre-Chorus Sections, giving you the freedom to manipulate and rearrange the full song, or plunder discrete parts of it for loops and samples.

Each Section consists of a mixed combination of double- or multi-tracked vocals and harmonies, in both 'Dry' and effects-processed 'Wet' versions, ready to drop straight into the your project; and individual stems are also included for setting up your own vocal mixes or stripping the sound back to its raw essence.
The pack costs £34.95 GBP, with acapellas also available separately for £6.95 GBP each.
More information: Monster Sounds