Diego Stocco has announced the release of Color Bots, a new Feedforward Sounds series title, featuring a a Live session specifically designed for Ableton Live Standard Edition 9.5 or later.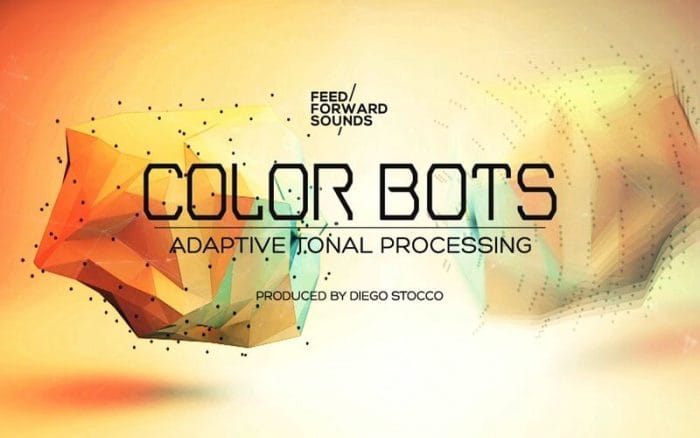 In a nutshell, "Color Bots" can make a rhythmic loop tonal and playable. I'm very excited about it because for years I've been looking for something like this and resorted to lots of manual sound design tricks to make it happen.

"Color Bots' is basically the solution to this need, you add a loop into the Live session, and the Color Bots will "color" the structure and dynamics of it in a creative way, following tempo changes and all. Plus it can do much cooler things that using static samples, because the processing behind this is based on Cross-Synthesis.
Color Bots is available for purchase for the introductory price of $29.99 USD until the end of the week (regular $34.99 USD).
More information: Diego Stocco / Color Bots