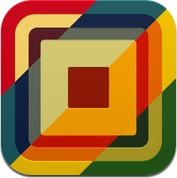 Fingerlab has announced Musyc, the a fun and innovative music application where touch turns into music.
No use of piano keyboard or partitions, draw shapes and listen to your piece of music while viewing sounds bouncing on the screen.

Enjoy the 64 instruments exclusively created and produced at Fingerlab music studio as well as all the exciting and new physical and music tools provided in Musyc.
Musyc features
Graphic design by Jonas Eriksson.
Retina Display.
Optimized for iPhone 5 and new iPad.
High quality sound engine.
Ultra-realistic physical engine.
Audio track mixer (level, pitch, length, pan, mute).
2 effect channels with 5 effects (Delay, Overdrive, Reverb, Dalek, Compressor).
Physical sequencer.
Motion recorder.
Advanced physical objects (planet, black hole, modulator, …).
Real-time audio recording.
High-quality or compressed exports (DropBox, SoundCloud, Mail, AudioCopy and iTunes).
Musyc is free to download at the iTunes app store. Musyc full version is available through in-app purchases.