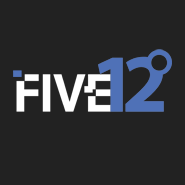 Five12 has announced the release of Numerology 3, a modular sequencer for Mac OS X.
Numerology 3 is a music sequencing and audio plugin environment which uses an innovative approach to electronic music composition based on modular step sequencing. With version 3 Numerology now comes in two flavors: a Standard Edition for anyone that wants an economical step sequencing addition to their studio, and a Pro version with advanced features for users looking to make Numerology a cornerstone of their compositional workflow. Another major addition is an AudioUnit version of Numerology that allows users of supported hosts to add advanced step sequencing to their DAW-based workflow. The Numerology AU is the first Audio Unit plugin to offer sample-accurate MIDI scheduling and built-in latency control.

Other highlights of Numerology 3 include new generative sequencing options, a completely revised user interface, a preset playlist, a humanize function, Audio and MIDI recording for every part, and several new and updated modules. These features expand and complement the capabilities provided by Numerology's extensive list of sequencing and signal processing modules. With version 3, Numerology's library of modules now numbers more than 50, not including hosted Audio Units.
Numerology 3 is available to purchase for an introductory price:
Numerology 3 SE $119 USD
Numerology 3 Pro $184 USD
Upgrades from Numerology 1/2 $34 USD (3 SE) / $80 USD (3 Pro)
More information: Five12