FluffyAudio has launched Rinascimento, a Kontakt instrument library featuring 36 instruments from Medieval and Renaissance eras. The instruments were sampled from the La Rossignol ensemble, which resides in Crema.
Rinascimento features 3 bowed string instruments, 2 brass instruments, 8 reed instruments, 5 recorders of different sizes, 2 other kind of flutes, 7 kind of lute instruments (with a auto-strumming engine), 5 percussion, harpsichord, virginal, a positive organ and a complete organ with 10 registers.

All the non-polyphonic instruments feature full sustained legato transitions and staccato and there is a special and unique scripting engine for some complex instruments like the hurdy gurdy, the percussion, the organ or the lutes.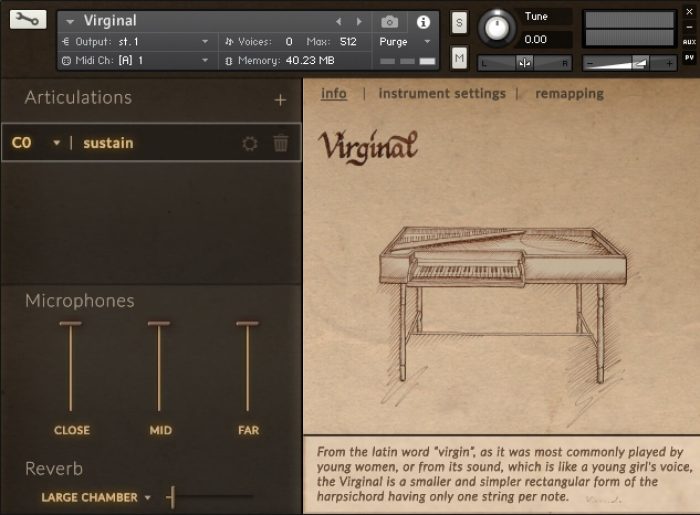 Rinascimento features
36 Renaissance and Medieval instruments.
29 GB installed (compressed in NCW format).
3 Mic Positions.
Sampled in a warm hall.
24 bit / 48 kHz stereo.
20 legato instruments.
Auto-Strummer for Lute instruments.
4 RRs for Staccato and Plucked Instruments.
Custom scripting for the Hurdy Gurdy, Zampogna, Organ and Percussion.
Sleepless nights of editing and scripting.
Rinascimento for Kontakt 5.5.2 or higher (full version) is available for 249 EUR/USD for a limited time (regular 299 EUR/USD).
More information: FluffyAudio / Rinascimento