Flux has announced the introduction of SPAT Revolution Essential, bringing the power of SPAT Revolution to everyone.
With immersive audio creating a new standard for the entertainment industry, SPAT Revolution has become the leading platform for immersive audio production. With this in mind, Flux has introduced SPAT Revolution Essential, a long-awaited solution for an accessible immersive creation tool, empowering the needs of artists, creators, sound-designers, sound-engineers, and the world of education, to design, create, and deliver an outstanding real-time immersive experience.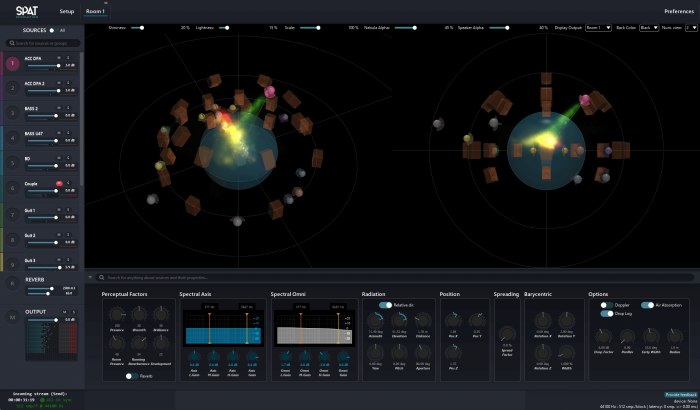 SPAT Revolution is a powerful, state-of-the-art real-time Immersive audio mix engine that is redefining the art of mixing with object-based and perceptual approaches, making it possible to intuitively position audio-sources in spaces, real or virtual, and let the acoustic signature of the room build the desired depth, with full automation of the spatialization parameters independently from the output format.
SPAT Revolution Essential is a stand-alone software designed for real-time processing supporting standard ASIO and Core Audio audio-interfaces, with low latency options, as well as networked audio, and includes standard audio plugins for communication with all major DAWs supporting AAX, AU and VST. Offering easy integration with virtually any DAW workflow with up to 96kHz sample rate, SPAT Revolution Essential includes integration templates for a wide range of third party tools and workstations, and supports OSC integration for external controllers.
SPAT Revolution Essential is available now starting at $199 USD.
More information: Flux