Forward Audio has released version 1.0 of faSampleDelay, a free phase alignment effect plugin.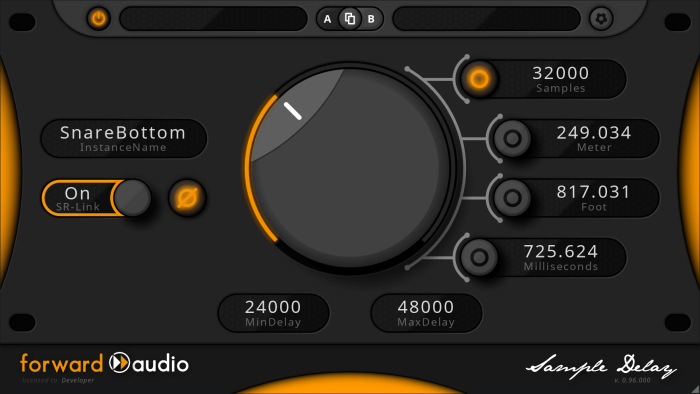 The update comes with some improvements over the previous release and is now available for both Windows and Mac.
fa SampleDelay is a simple, but powerful effect Plugin for small phase alignment tasks in guitar, drum or vocal recordings. Its main purpose is to solve time differences occurring in multi microphone setups and furthermore reduce horrible sounding comb filter effects (often called phase issues).

Nevertheless, you can also apply interesting haas delay effects, compensate plugin latencies introduced by other Plugins or intentionally create comb filter effects to create colorful filter textures.
faSampleDelay features
Sample accurate time delays (0 – 100.000 Samples).
Fully scalable user interface.
A/B comparisons.
Input delays in 4 different units.
Min and Max Delay setting for narrow delay spans.
Unique flexible user interface.
Available as VST2/VST3/AU for Windows & Mac (32-bit and 64-bit).
The plugin is a free download for Forward Audio users (registration is free).
More information: Forward Audio