Frederick Alonso has announced the release of Infinity, a free analog style mastering compressor and tube saturation effect plugin for Windows.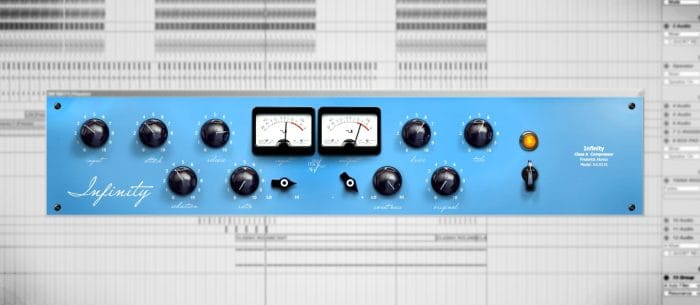 This free plugin is based on a concept for a hardware device which has been patented in 2014. Apparently, the developer is planning to build a hardware version of this mastering compressor which was inspired by classic analogue devices such as the Pultec EQ and Thermionic Culture stereo compressor.

The software version is currently available only as a 32-bit VST plugin for Windows, however a Mac OS X version is expected to be released in the future.
Infinity features
Subtle low end warmer.
0 to 100% pure incoming audio + added Infinity dynamics.
Brightness and width in mid and high frequencies.
Subs will sound subtle, full and more focused.
Kicks feel more alive, while the track becomes more open.
You can add tube saturation (Lundahl transformer based).
Audio gets auto limited to -0.02dB when you go over 0dB.
A/B comparison (On/Off switch or toggle switch).
Infinity is available as a free download. Donations are appreciated.
More information: Frederick Alonso / Infinity