Thomas Glendinning has released a free tape effect for Ableton Live. TAPE emulates the specific characteristics of real analog tape by modelling the way tape works with native Ableton Live devices.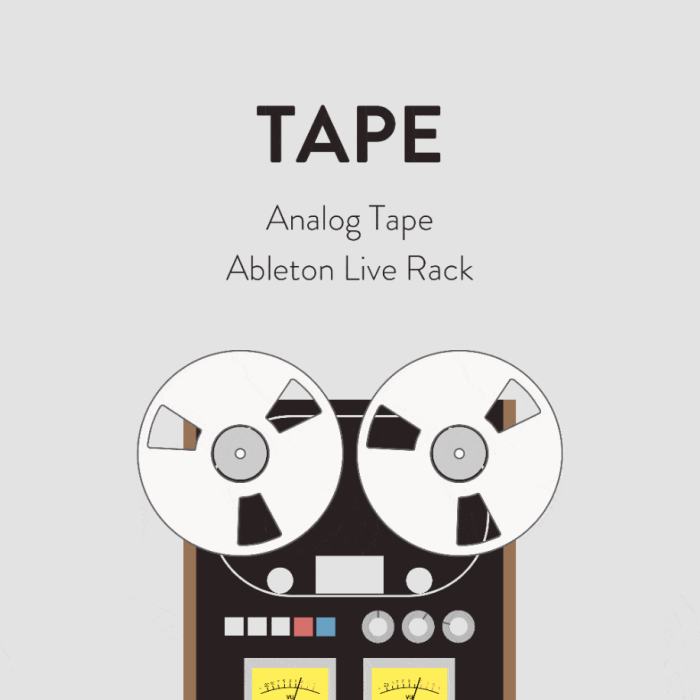 There really is nothing like the sound of tape, whether you're after that crunchy saturation, warm colour or the wonky, wobbly wow & flutter you can use TAPE to add some vintage flavour to your productions.

Now I'll be the first to admit, TAPE is by no means the best tape emulation out there – there are some amazing plugins that emulate the sounds of analog tape with amazing accuracy using all sorts of algorithms and component and frequency response modelling to copy the sound of tape in a very detailed way. However, there are much more general characteristics of tape that don't require detail circuit modelling to achieve; TAPE cleverly copies these characteristics to create a tape sound that is very generic but surprisingly authentic.
TAPE is available as a free download for Ableton Live 9.7+ Standard or Suite. Donations are appreciated.
Thomas has also recently updated the Earth percussion synthesis rack for Live, adding cowbell and 808 clap modules, and improving existing modules. The free version includes the clap module so you can check it out at no charge.