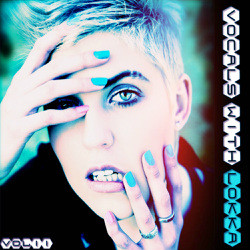 Function Loops has announced the release of its new Vocals With Lokka 2 sample pack, and Dance With The Devil: Freaky Vocals, a special Halloween Collection.
Vocals With Lokka 2: 700MB of the Full Acapellas as an extra addition to the first volume.

Vocal Loops and Snippets in Dry/Wet versions.
Full Vocal Acappellas in Dry/Wet versions.
Musical Loops in Dry/Wet versions plus MIDI files.

Also, a Vocal-Free Musical Mixdown is included for each kit that will help you fit the Acapella easily and see exactly how the vocals are layered, giving you the opportunity to edit the whole story and make your own versions. Extra Raw and Backing Vocals are included as a Bonus.
Vocals With Lokka 2 costs $29.90 USD.
Dance With The Devil: Freaky Vocals is a 300MB collection of creepy and funny Halloween dedicated samples, including devilish, demonic, dirty voices.
Rising from the darkness of the Silverlining Studios, produced and recorded by Brian Sonneman.

Inside the package you will find Full Intros, Vocal Snippets and a couple of instumental ideas like Pianos and Guitars as an extra. In total you will receive 35 different ideas in Dry/Wet versions (65 files).
The sample pack costs $12.90 USD.
More information: Function Loops