G-Sonique has announced an update to the Dubmaster Liquid Delay, introducing a native 64-bit version as a free update for owners of the 32-bit version.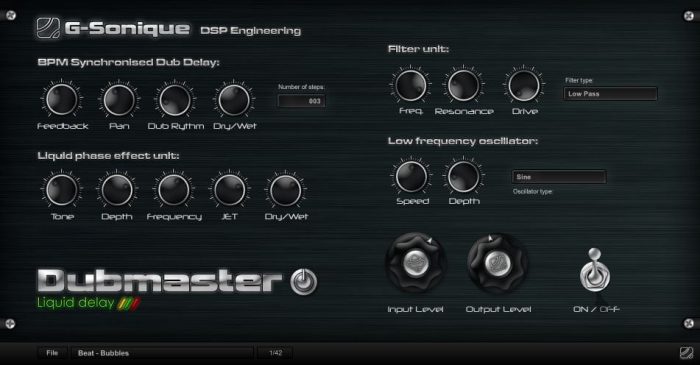 The plugin features a unique Liquid Phase modulation effect which combines a specific phase modulator and flanger to produce a wide spectrum of variously colored echoes, from a crystal glittering sound through stoned Jamaica vintage to total psychedelic twisted modulations.
Dubmaster – Liquid Delay is a BPM synchronized delay with special feature called "DubRhythm" which allows you to set the smooth non-rhythmic distortion that makes the specific smoked sound known from Jamaican Reggae and Dub tracks. It includes all the necessary features for setting the wide spectrum of various sound echoes.
Dubmaster is available as a VST plugin for Windows, priced 14 EUR.
More information: G-Sonique