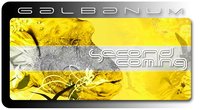 Galbanum has released Second Coming, a Rapture Expansion developed for Rapture version 1.1 or later.
Prepare for the Second Coming of Galbanum's Synth Expansion Line! First came the lamb, now comes the lion! These are not your grandma's well-behaved retro sounds! The Second Coming Rapture Expansion focuses on aggressive high-energy dance music synths, monstrous techno & electro basses, industrial FX, and big-room arpeggiated chaos. It offers 400 pedal-to-the-medal presets based exclusively on 600MB of new custom resources designed to compliment Rapture's award winning Expression Engine!
Second Coming features
Over 600MB of new content for Rapture and Rapture LE, 1,393 files in total.
400 new pedal-to-the-medal presets, including 138 Bass, 86 Synth, 63 FX, 54 Arpeggio, and 60 Raw Food Presets.
Approximately 1,000 new resources including, Architecture Samples, Architecture Waveforms, Architecture LFOs, SFZ MultiSamples, SFZ MultiWaveforms, and more.
Developed for Rapture version 1.1 or later and makes extensive use of the its new features including new filter modes, new DSP transforms, new signal routing, tempo-synched envelopes, 64bit waveforms, stereo waveforms and more.
Second Coming is available for download for $59.95 USD. Registered users of Architecture Waveforms CE or Piscis can get it for $49.95 USD.
Visit Galbanum for more information and audio demos.