Cinesamples continues its Fall Sale promotion by offering its Bowed Psaltery instrument library for Kontakt as a free download.
To help our Cinesamples Composers with their horror scores and other orchestral projects, and as part of our Fall Sale, where all items and bundles are up to 30% off, we're giving you a little "treat." Creepy Bowed Psalteries, Ancient Bones, and more!
The bowed psaltery contains detuned samples for all the creepy leads and demonic harmonies you can think of.
The library is available for the full version of Kontakt 5.3.1 or higher.
Cinesamples is also giving away its Ancient Bones sample library containing three unique, spooky instruments.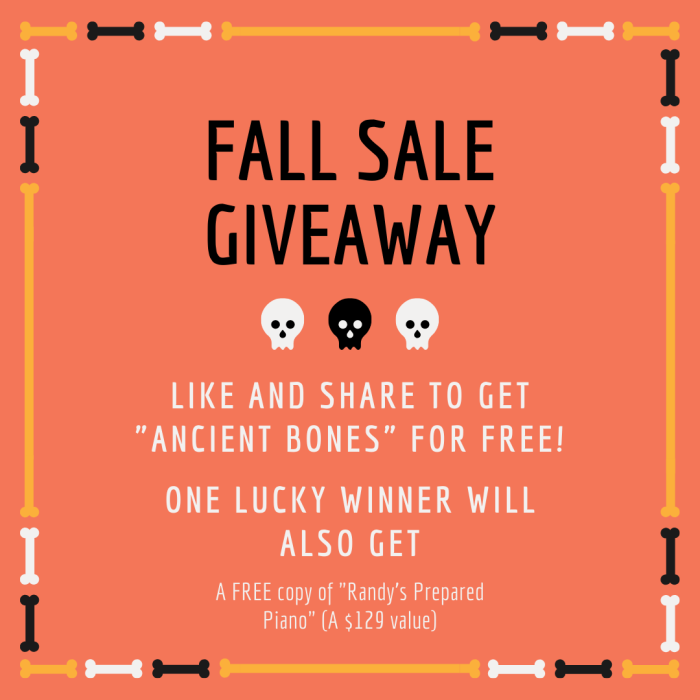 Ancient Bones is a collection of a Death Whistle, Trident Shell, and a Femur Trumpet. Recorded at the MGM Scoring Stage at Sony Pictures Studios in Los Angeles, this library contains a basic representation of these instruments and many interesting affected variations.
You can get the free download by liking, sharing, retweeting and commenting on the giveaway posts on Cinesamples' Facebook, Twitter and Instagram.
Not only that though, one lucky winner will also get a FREE copy of Randy's Prepared Piano (a $129 value), featuring Artist Series' musician Randy Kerber and his preparations of the piano for unique effects.
More information: Cinesamples