Plugin Boutique has announced that it is offering the Noize Retro plugin by Denise as a free download with any purchase during March.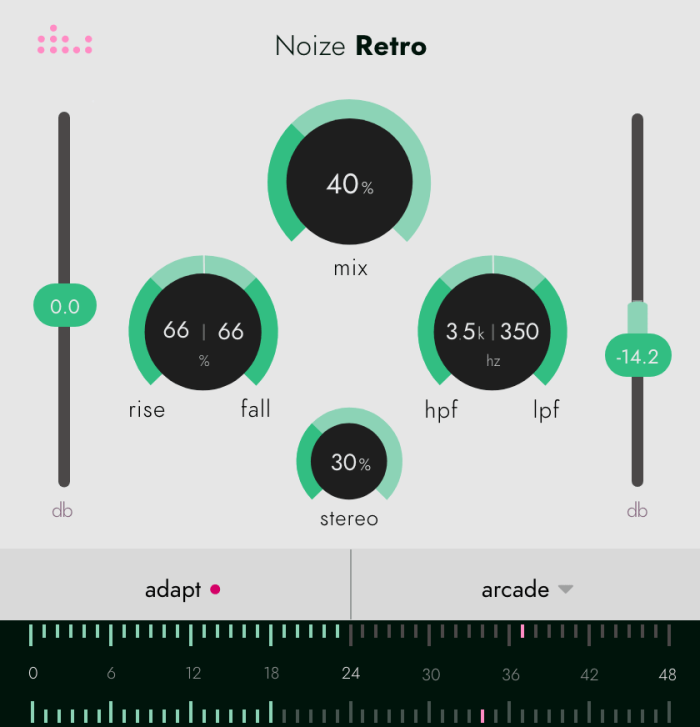 The result of Denise's plugin contest of 2018, Noize is a plugin that takes noise generation to the next level. Noize Retro is a limited edition of this plugin.
The Noize Retro is a limited edition version of the Noize plugin that features one unique adaptive noise type modelled after the noise produced by old-school arcade system boards, used for many popular arcade games since the 70s.

The noise generated by Noize Retro sounds dark and gritty and has a lot more character than regular noise types like white noise. It can make all kinds of sounds – for example bass, drums, synths and vocals – sound retro and edgy, and enhance their presence in your mix.
Usually £14.95 GBP, Noize Retro is free with any purchase at Plugin Boutique through March 31st, 2019. The plugin is available in VST/VST3, AU and AAX formats.
Note that you'll need a registered account at Plugin Boutique in order to complete a transaction. If you do not have an account, you can create one for free.
Any purchase qualifies you for the free download, so make sure to check the many deals at Plugin Boutique.
More information: Plugin Boutique