Goldbaby Productions has announced a limited time discount on its products in celebration of Hugo's birthday.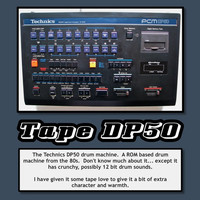 It is my birthday this month! To celebrate I'm going to give you guys the present!
20% off until the 31st of July 2011.

Here is the coupon: JULY2011BIRTHDAY

Valid for any product! Including my latest… When Alien Drum Robots Attack II
Goldbaby also released TapeDP50, a free sample pack featuring drum sounds from the 1980's Technics DP50, recorded on tape.
Furthermore, the When Alien Drum Robots Attack sample library is now available in FXpansion Geist format.
Those who have Geist and have already purchased WADRA can upgrade to this format for $1. Just send me your original order number and I will send you a special order form.
More information: Goldbaby Productions