Heavyocity has announced the release of GRID II, an eight-voice synth sequencer for Native Instruments Reaktor, in collaboration with Icebreaker Audio.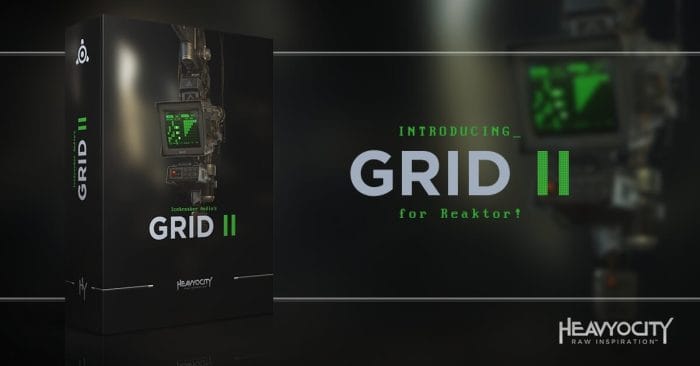 Unlike most sequenced instruments, that are either based on triggering individual sounds (like drum machines), or triggering different notes from one sound source (like a sequenced synthesizer), GRID II takes a hybrid approach. Its two main modes enable use as both a sequenced instrument and a played synth, though it is neither directly designed for percussion, nor melody. Though GRID II produces a wide array of electronic sound sources — from synthetic drums to morphing synths, from glitched noise to pulsing drones — the instrument wasn't designed to be used as a tool to get a job done. GRID II was designed for discovery, for experimentation, and for creativity. This was the fundamental concept behind GRID II – that it can be whatever you make of it.

"GRID II was born from two experiments," says Icebreaker Audio Founder Adam Hanley. "To create a complex sound from simple elements routed in unusual ways; and to create a collaborative experience with an instrument. I have always liked instruments with personality, that influence your music in their own way. With GRID II I can find myself working on a smooth melodic line, and then it becomes a glitchy percussive sequence with only a few knob tweaks, but it always sounds like GRID II."

The instrument uses eight voices to produce its sound, but control over these voices was intentionally kept to a minimum. Instead, users control the relationship between the voices to sculpt the output. Complex patterns. Rhythmic synth beds. Abstract Percussion. The heart of GRID II is experimentation, and with over 100 diverse presets, will find a place in any genre.
GRID II for Reaktor 5.9.2 or higher (full version) is available for purchase for the introductory price of $39 USD until June 13th, 2016 (regular $69 USD).
More information: Heavyocity / GRID II