The Groove Criminals has announced the release of Analogue Synth FX and Analogue Synth Percussion, two new sample packs.
The Groove Criminals are proud to release their new range of compact, low cost but high quality sample packs under the Groove Criminals Essentials banner. Designed to be an affordable way of building up a set of go-to sounds and samples for a wide range of music productions.
Groove Criminals Essentials packs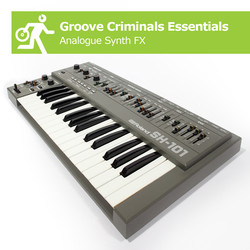 Analogue Synth FX – A collection of 100% analogue synth FX all sourced from the Groove Criminals' stash of analogue synths, both new and vintage. The 112 24-bit WAV samples include sweeps, drops, risers, one-off hits and just plain fat, bubbly analogue goodness to top off any track.

Synths used to make this pack include the Roland SH101, Moog Little Phatty, Waldorf Pulse, Artura Minibrute, Roland SH09, Yamaha CS5, the Korg Monotron series and Synare 3. Strictly analogue processing comes courtesy of the Electrix Filter Factory, Vermona filters and a fully stocked Moog Moogerfooger rig.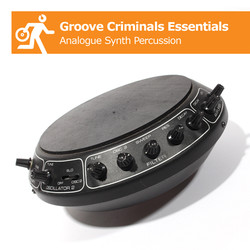 Analogue Synth Percussion – A collection of percussive hits all created from an enviable stack of analogue drum synths. From deep booms and fat bleeps to sharp twangs and metallic tones, these 120 24- bit WAV hits will help to inject some analogue goodness alongside more traditional drum sounds.

The 100% analogue sound sources used to create this versatile sample pack include a Vermona DRM1 Mk3, JoMox Air Base 99, Synare 3, Amdek PCK-100 percussion synth, Artura Minibrute, Roland SH09 and Yamaha CS5.
The sample packs are available to purchase at Sounds To Sample for £5 GBP each.
Visit Sounds To Sample for more information.