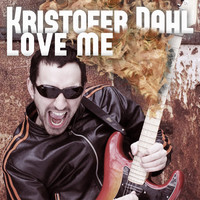 Following the release of his single Love Me on iTunes, Kristofer Dahl of GuitarMasterClass has announced the Love Me competition, a chance to collaborate and win prizes.
GuitarMasterClass now features an exclusively follow up guitar lesson that teaches all the parts of the song at http://www.guitarmasterclass.net/ls/love-me-lesson/

Kris has launched an open contest at YouTube, inviting you to be part of the upcoming "Love Me collab video" by playing a solo to the backing track of the Love Me song.
Love Me Competition
Competition backing track download link
Deadline: September 15
Rules: Send audio & video (or still image of you playing) to email address: comp@gmc.my (preferably using rapidshare.com or other file sharing service in case of larger files)
Include a solo track of your playing & and be a part of the upcoming Love Me collab video.
Competition Prizes: 3 winners get to choose between skype session with Kris or 6 month GMC membership. Winners will be announced on Kris' Youtube channel.
GuitarMasterClass is kindly offering rekkerd.org readers a chance to win 3 month GMC membership. Winners will be picked at random for those who comment on this post before Friday 19 August, 11.59pm CET.
More information: GuitarMasterClass / Love Me (YouTube)