HASound has released Big Apple, a feed-forward dynamic range compressor plugin for Windows.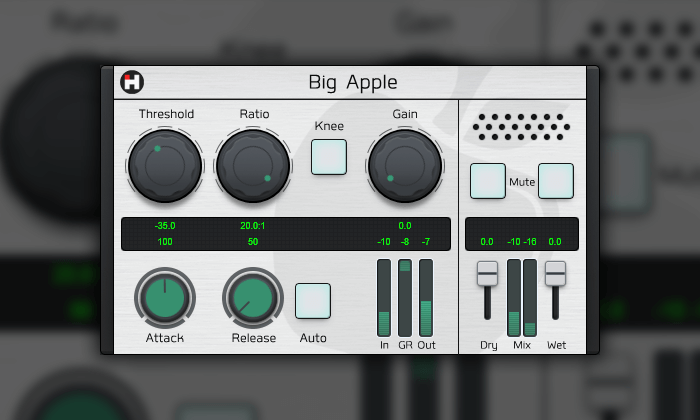 The Big Apple plugin is a feed-forward dynamic range compressor based on the ideal VCA mathematical model.

This audio processor allows you to use the parallel compression mixing technique (also known as New York compression) in your everyday work. The parallel compression works inline without any additional routing inside your DAW.
Big Apple features
Threshold: from 0 dB to -60 dB.
Ratio: until 20:1 (with the soft knee mode).
Make-up gain: until +24 dB.
Attack range: 1..200 ms.
Release range: 50..2000 ms (with the auto release mode).
Logarithmic VU meters for input, output, dry and wet signals.
Big Apple (32/64-bit VST/VST3) is available for $19.99 USD.
HASound has also recently released version 2 of MSLR, a free Mid/Side audio processor.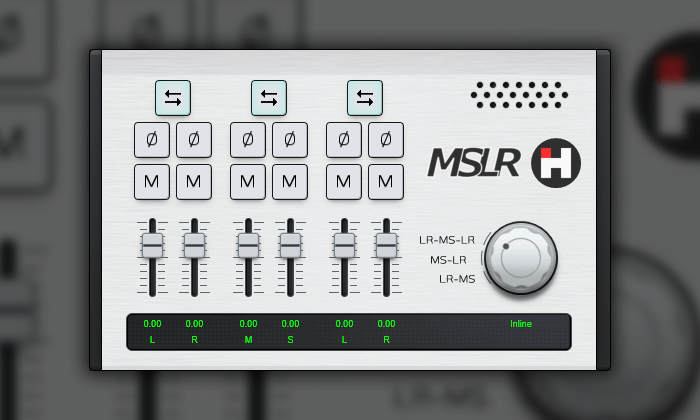 MSLR can work as an encoder (LR input > MS output), decoder (MS input > LR output), or inline, which allows processing of the Mid and Side components of the stereo signal without the need to convert the input LR signal to the MS signal.
The MSLR audio processor contains of the MS encoder and decoder, and three audio mixers. These components will be interconnect differently when you change the mode with the big white knob.
MSLR is a free download, currently only available for Windows (VST/VST3).
More information: HASound