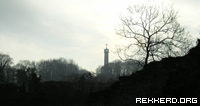 A few days ago I posted about Sound Borb, a really cool ambience generator.
I made a little ambience for it called Haunted which has some er.. haunted sounds. Check it out:
Haunted (Sound Borb Ambience) (Download size: 3.19 MB)
Make sure to visit the download section of Sound Borb for more user created ambiences.