HISS and a ROAR has released a second volume of THE DOORS, a new sample collection featuring 254 practical SFX by Tim Prebble.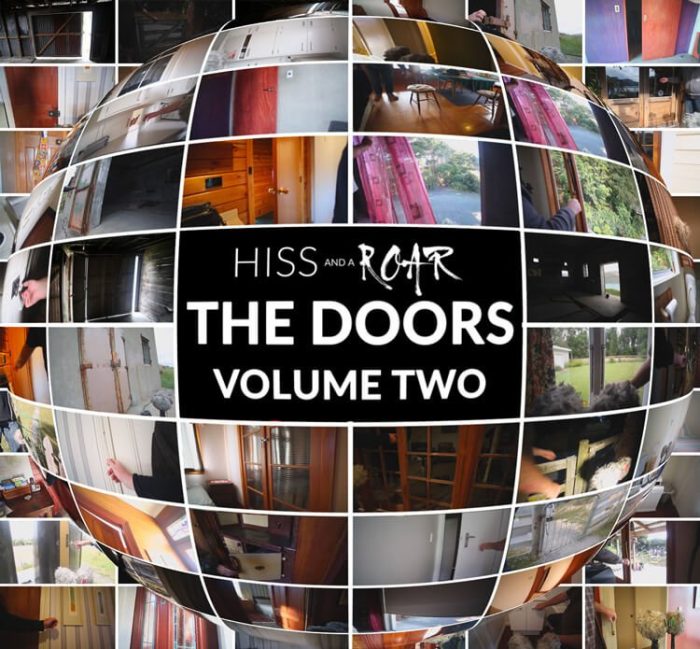 The follow up to the first volume comes with a new batch of recordings of a wide range of doors and more.
While every sound effects editor needs an eclectic, wide ranging collection of characterful door sound effects for practical, realistic purposes, it must also be one of the worst kept secrets that doors are also unusually useful source material as components for all kinds of sound design, and this is definitely true for this new library.

Recorded over three years and captured with a pair of Sennheiser MKH8040 ORTF microphones, this new 10.2GB library includes such historical gems as the Constables Cottage at St Bathans, which was built in 1884. Then follows a great range of doors and props from characterful 19th and 20th century houses, a range of exterior gates and also very heavy doors from a World War 2 bunker, above the cliffs at Godley Head.

Along with doors, windows, cabinets, wardrobes, and drawers this library also includes light switches, toilets, fridge & dishwasher doors, door creaks and floor creaks, door knocks, hits & thumps as well as some lovely metal sounds courtesy of a vintage coal range as well as that WW2 bunker.
THE DOORS Volume Two is $99 USD. Use coupon code GATE for 33% early bird discount. The offer expires February 9th, 2019.
More information: HISS and a ROAR