Homegrown Sounds has released version 1.6 of Cassetto, a cassette based synthesizer instrument for Native Instruments Kontakt.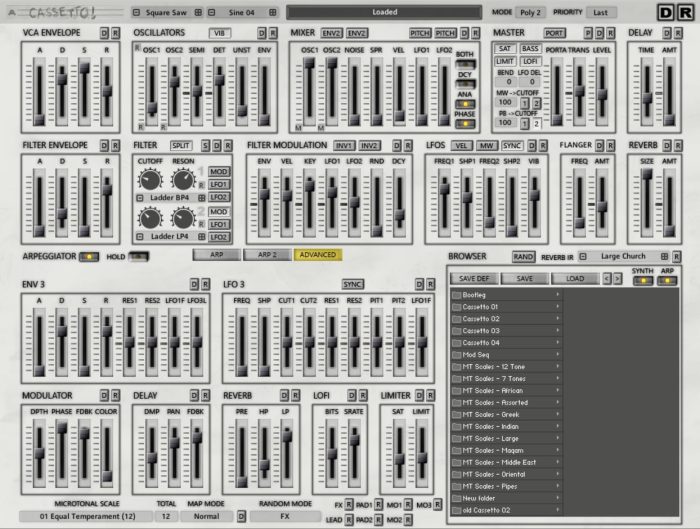 This release of Cassetto focuses on Randomization with 6 new tuned Randomization Modes. These can be assigned to the Global Randomizer and also have their own T riggers on the Advanced Panel. The Modes consist of 2 Pad Modes, 1 Lead Mode, and 3 Morph Modes.
Changes in Cassetto v1.6
Added 2 Global Randomizer Modes that are more suited to Pads, you can select which is used by the Global Randomize Button on the Advanced Page.
Added a Global Randomizer Mode that is suitable for Leads.
Added 3 Morph Randomizer Modes that Morph the sound away from the current Settings.
Fixed an issue where Legato and mono became non selectable.
Added more Presets.
A third Limited Edition Bootleg is also introduced which adds the Cassetto scripted instrument to Multiverse Dominate.
Dominate Bootleg is available for purchase for $4.99 USD. It can also be selected as a bonus product through the Cassetto Group Buy, which is currently at 7 Bonus products. You can still join the Group Buy for just $14.99 USD until December 1st, 2016.
More information: Homegrown Sounds / Cassetto