Hypeddit has announced a remix contest, a chance remix The Battle by John Gold.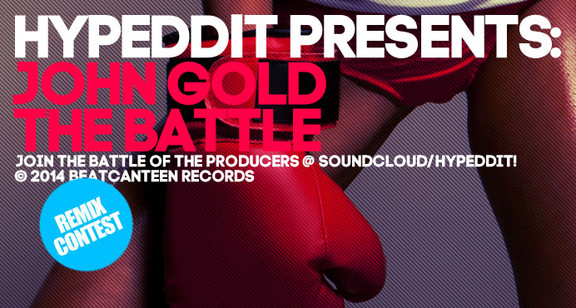 Join the ultimate battle of the producers by hitting us with your most powerful remix weapon of THE BATTLE, a remix contest presented by Hypeddit and Beatport chart breaking label BeatCanteen Records in New York City.
The 10 best producers will receive a 1-year Pro Plan for Hypeddit and worldwide promotion for their remix. BeatCanteen Records will compile the best remixes into THE BATTLE EP for an exclusive release on Beatport.
The deadline for entering your remix is November 23rd, 2014.
More information: Hypeddit