Iconfactory has released another free icon set, Sticker System.
Can't get enough of stickers? Are your walls, computer and other personal effects covered with the glue of stickers both past and present? Well then, we've got a treat for you.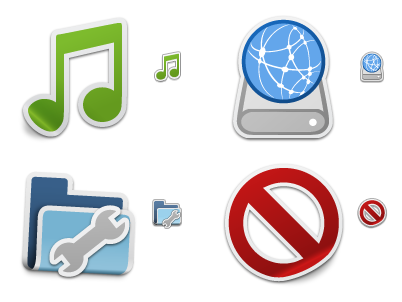 The Sticker System set contains 65 individual icons and can be downloaded in Windows, Mac and Pixadex format.
Visit Iconfactory for more freebies.