To help mark the occasion of the international release of Transformers The Movie on July 4th, Iconfactory has released a free icon set featuring some of your favorite robots, Transformers X Vol. 3.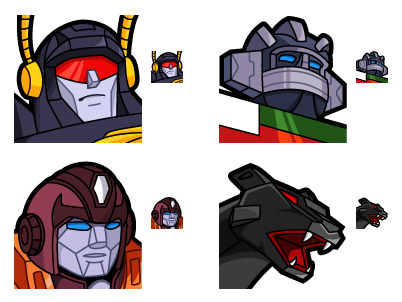 Iconfactory Transformers X Vol. 3 by Gedeon Maheux
Volume 3 includes several of the most requested Transformers including Wheeljack, Galvatron, Rodimus Prime, Ravage and many others.
The Transformers X Vol. 3 set contains 14 individual sticky icons and can be downloaded in Windows, Mac and Pixadex format.
Visit Iconfactory for more freebies.