Igor Vasiliev has announced the release of Classic FX, an iOS app featuring a selection of reworked classic audio effects designed to add brightness and expand the sound space of any instrument.
The app features unique effects with unified control parameters that provide convenience and at the same time many opportunities for individual expression and experimentation.
Each effect called "Algorithm" is based on a combination of classic effects, such as echo, rotary speaker, autopan, chorus, flanger, and is almost like a separate application with its own distinctive sonic signature, which you can vary from subtle to very noticeable.

The Morphing function allows you to control the dynamic transformations between any two effects. While this can produce mind-boggling effects, it couldn't be easier to control – you just need to move the fader or push a button. Morphing is not just a crossfade between effects. This is a complex transformation of an effect matrix. Therefore, this can give very interesting effects during the transition.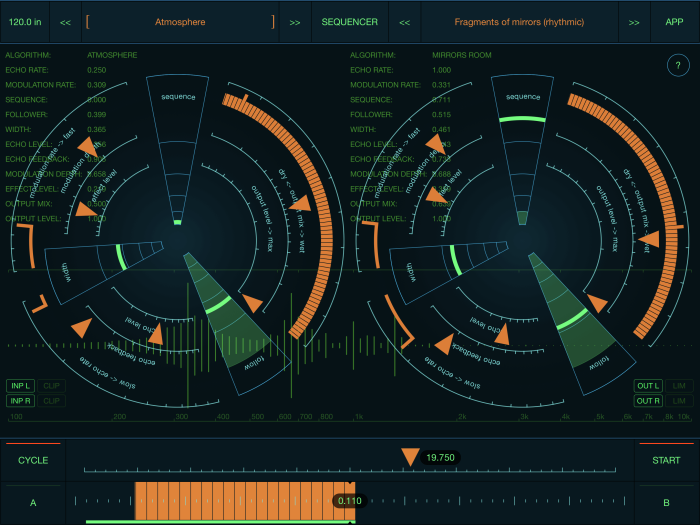 Classic FX features
Algorithm with parameters can be stored as a preset.
A set of factory default presets.
Change a group of parameters at the same time.
Manual or automatic morphing once or in a cycle.
Envelope follower for dynamic control of each effect.
Sequencer for rhythmic control of each effect.
Echo module, Sequencer, and Auto morphing synced with the main BPM source.
Universal application for iPad and iPhone.
Supports Standalone, AUv3, Inter-App audio, Audiobus.
Supports Ableton Link with sync tempo and start / stop.
Classic FX is available from the App Store for $9.99 USD.
More information: Igor Vasiliev