IK Multimedia has announced the addition of a new Live mode to the AmpliTube 4 guitar and bass tone studio for use with its iRig Stomp I/O USB pedalboard controller.
This update provides a clear and intuitive visual indication of the status between the pedalboard and AmpliTube. Users can access an at-a-glance visual indication of their entire signal chain and important settings such as presets and pedals.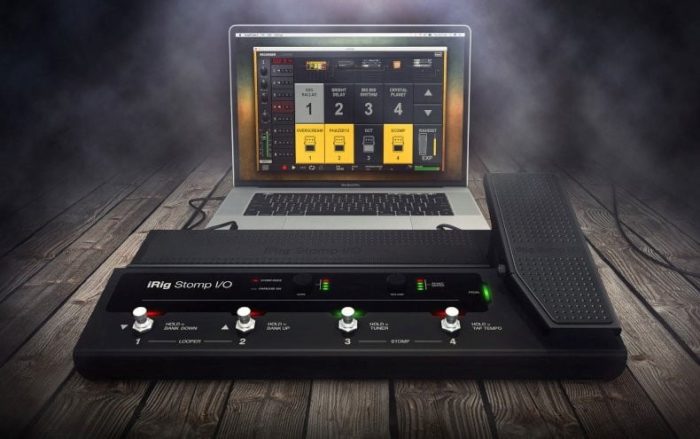 Live mode is activated when iRig Stomp I/O is connected and can be shown or hidden at any moment. The page offers an overall view of the current chain, a section with presets (grouped in fours, matching the four iRig Stomp I/O switches) and a section displaying current connections between AmpliTube models and iRig Stomp I/O switches and pedal.

New features for iRig Stomp I/O MIDI integration were added, including MIDI controllable Master Volume. Presets can now be assigned to Program Changes more quickly with the addition of a dedicated drop down menu. General reliability improvements have also been made.
The AmpliTube 4.6 update is free for all registered AmpliTube users and can be accessed from the IK website User Area in the "My Products" section.
More information: IK Multimedia