Following the recent WebLP, Klevgränd Produktion has announced the release of its new vinyl player simulation DAW LP.
The plugin lets you set the level of hum, scratches and noise along with the quality of amp, needle and cable.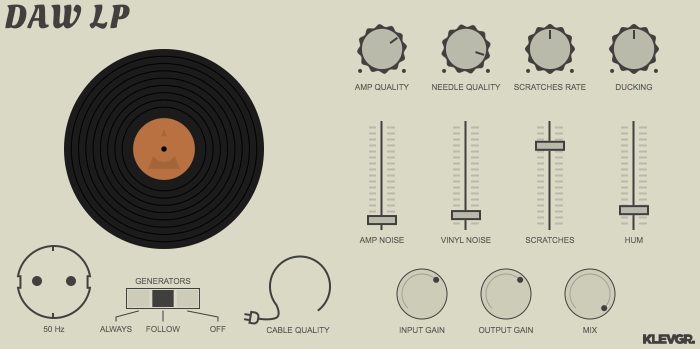 DAW LP is a vinyl player simulation plug-in for Mac & Windows (AU/VST/AAX), and iPad (AUv3).

It simulates various artifacts associated with vinyl – all the way from the vinyl record surface, to the output cable of the RIAA amplifier. Tune in anything from an old 78:s player to a modern HiFi sound.
DAW LP is available for the introductory price of $19.99 USD and $7.99 USD, respectively (regular $39.99 USD and $12.99 USD). The sale ends July 10th, 2018.
More information: Klevgränd Produktion