IK Multimedia has announced that it is previewing three new products as part of their continuing evolution of the mobile music market.
iRig™ MIDI
iRig MIDI connects all MIDI keyboards, drum machines, drum pads, pedal boards and more to an iOS device to control not only the included SampleTank FREE* but also a world of standard Core MIDI-compatible apps such as GarageBand and many others.
See the growing list of compatible apps at www.irigmidi.com/compatibleapps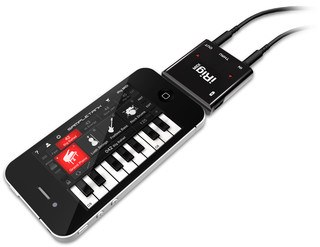 SampleTank® for iOS
SampleTank for iOS is the mobile version of IK's SampleTank for Mac and PC, the leading virtual sound workstation for the studio, now available for your favorite iOS mobile device and designed for live performance.
It is a 4-part multi-timbral instrument with a sound set of over 1 GB of samples for over 500 acoustic, electric and electronic instruments plus a selection of over 1,000 melodic and rhythmic patterns that span every musical genre.
For more information, watch the iRig MIDI + SampleTank iOS trailer or see the latest images please visit http://www.irigmidi.com.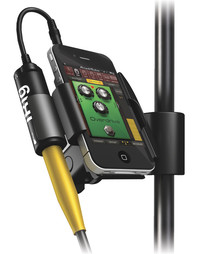 iKlip™ MINI
iKlip MINI is a multi-angle, lightweight microphone stand adapter for the iPhone and iPod touch. Made of sturdy, durable thermoplastic, iKlip MINI is compatible with every existing iPhone and iPod touch from the original models to the latest generation devices. An included detachable bracket supports our popular iRig guitar interface adapter together with iKilp MINI in both horizontal and vertical mounting positions.
For more information, to see the latest images, or to pre-order your iKlip MINI, please visit www.ikmultimedia.com/iklipmini
* All IK mobile apps will be available for download from the App Store.
More information: IK Multimedia