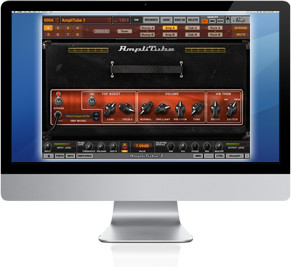 IK Multimedia has announced that its AmpliTube 3 effect plug-in is 70% off as part of the Summer Strummer promtotion.
Hey, wanna have fabulous guitar and bass tone while saving a bundle in the process? AmpliTube 3, the King of Tone, is now yours for just €74.99!

Purchase the full download version or the AmpliTube 3 Bundle in the AmpliTube Custom Shop and you get the world's most popular virtual tone rig for your Mac/PC in both standalone and plug-in versions for most popular DAWs.

AmpliTube 3 is the world's leading Guitar and Bass tone creation software. Period. No other software product in the music industry even comes close to the selection, performance and overall sonic accuracy when it comes to creating guitar and bass tones with a computer. Now you'll get over 160 pieces of virtual gear — from stompboxes of every imaginable genre of sound manipulators — to amps, cabinets, microphones and post amp rack effects. AmpliTube 3 is the professional guitar and bass tone generator used in recording studios around the world.
Also part of the Summer Strummer promotion, a purchase of the StealthPedal CS and StealthPlug CS comes with a double amount of credits, which can be used towards gear purchases in the AmpliTube Custom Shop.
This offer is available until July 25th, 2012.
More information: IK Multimedia