ILIO has announced the release of Secret Piano, a first-ever patch collection for Synthogy's Ivory II Upright Pianos, which is currently on sale at $100 USD off regular.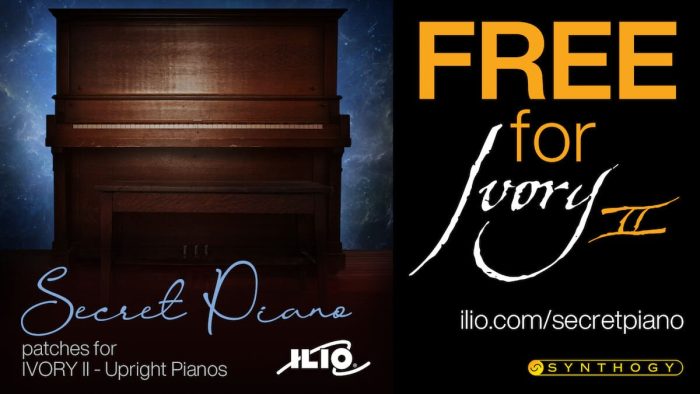 The collection features 21 presets that showcase the versatility of Ivory II's powerful engine.
To design the presets of this pack, ILIO stretched the boundaries of what is a traditional piano. Heavily inspired by certain ambient artists of today such as Jon Hopkins, Ólafur Arnalds, Hammock, and more, Secret Piano includes soft, mellow, dark, and bright piano tones, with liberal use of warping reverb, a few synth layers, and even includes some sounds decidedly un-piano. You can also pair these presets with any of the other Ivory II collections for even more exploration!

ILIO is made up of an eclectic group of musicians, composers and sound designers. The Secret Piano collection is a collaborative project by multiple musicians/employees at ILIO in an effort to demonstrate just how versatile Ivory II can be. With the naturally beautiful sound of Ivory II pianos it's tempting to make conservative adjustments to preserve the piano's authenticity. We discovered that making "grand" adjustments in Ivory II's GUI actually accentuated the character of the pianos. There are plenty of adjustments within Ivory II that made a massive impact on these sounds.
The Secret Piano pack is a free download at ILIO.
More information: ILIO