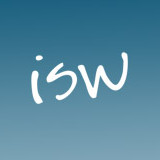 Impact Soundworks has announced a Group Buy for a bundle of its sample libraries.
Impact Soundworks is hosting its first ever group buy! Through January 1st, ALL libraries can be purchased as a bundle for 21% to 60% off depending on the number of participants.

This bundle includes Impact: Steel, Sitar Nation, Koto Nation, Shreddage, Groove Bias and Acoustic Revolutions. Depending on customer interest we may also split the group buy into sub-bundles. Existing ISW users will get a bonus $20 voucher for joining the group buy, good on any future product.
More information: Impact Soundworks