Impact Soundworks has announced the release of Shreddage 2 SRP, a versatile 7-string guitar instrument library for Native Instruments Kontakt & Kontakt Player.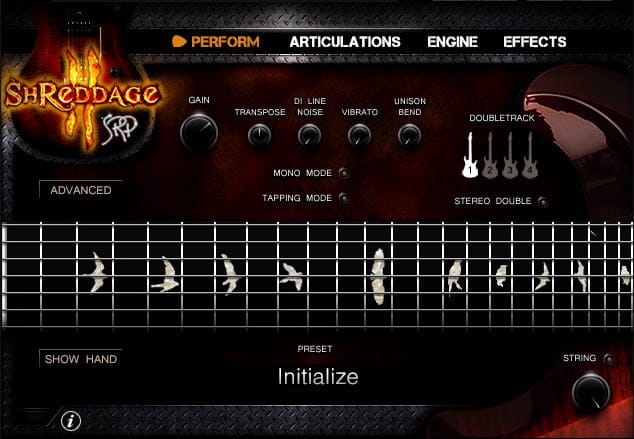 We're thrilled to release our newest virtual guitar in the SHREDDAGE series, Shreddage 2 SRP. Featuring an all-new set of samples recorded from a totally different guitar, this instrument offers a unique tone that is perhaps our most flexible yet, and great for a wide range of genres.

The guitar was performed by virtuoso and YouTube star Jules Conroy (FamilyJules7x), who went above and beyond to record over 15,000 samples covering every crucial articulation and more: SRP is our first guitar to use up to 11 layers of palm mutes per note!

This new guitar uses the same Shreddage V3 engine as S2 & IBZ, making layering, mixing & matching a breeze. It comes with full control over articulation mapping, built-in FX rack, custom performance settings and advanced engin settings for power users.
Shreddage 2 SRP features
Legendary American guitar sound.
Brutal 7-string Drop-G tuning.
Over 15,000+ 24-bit samples.
Well-rounded and flexible DI tone.
Up to 8x RR variations per note.
Up to 11 layers of palm mutes.
Double and quad-tracking.
All crucial articulations.
Advanced SHREDDAGE script engine.
Easily compatible with other SHREDDAGE guitars.
KONTAKT PLAYER compatible.
Shreddage 2 SRP is available for the introductory price of $99 USD for S2 license owners, and $119 USD for new customers. If you own S2 IBZ, check your User Account to save an additional $20 USD off this price.
More information: Impact Soundworks / Shreddage 2 SRP