iMusicAlbum has announced the release of AltiSpace, a convolution reverb for iPad and iPhone.
The realistic sound of famous reverb equipment for your iPad and iPhone! Includes a large built-in library of the highest quality reverb impulses taken from actual devices and the possibility to upload your own reverb space impulses. Intuitive and compact user interface for maximum ease and efficiency.

What is the convolution reverb?

Briefly, convolution reverb is based on a process that digitally 'captures' the reverb characteristics of another reverb effects unit or the reverb response of a real acoustic space. It is based on the mathematical convolution operation, and uses a pre-recorded audio sample of the impulse response of the device or space being modeled. The process of convolution multiplies each sample of the audio to be processed (reverberated) with the samples in the impulse response file.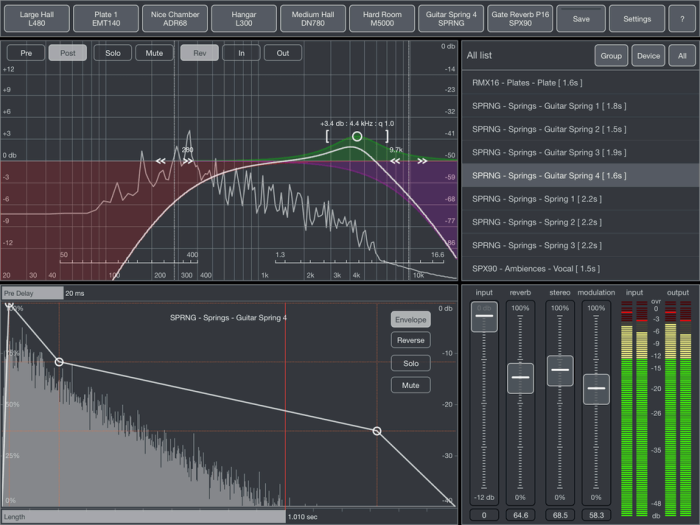 AltiSpace features
High-quality, fast convolution algorithm.
Parametric equaliser with high and low pass filters.
Impulse response envelope editor with "reverse" function.
Amplitude and frequence modulator.
Stereo width control.
Built-in library that contains more than 200 impulse responses from famous analogue and digital reverbs.
Upload additional impulse responses in different audio formats.
Preset hotkeys, possibility to save current sample and its params.
The app is available for purchase for $5.99 USD.
More information: iMusicAlbum