Industrial Strength Samples has launched Laurent Ho – Uncivilized Audio, a sample library by electronic music pioneer Laurent Hô.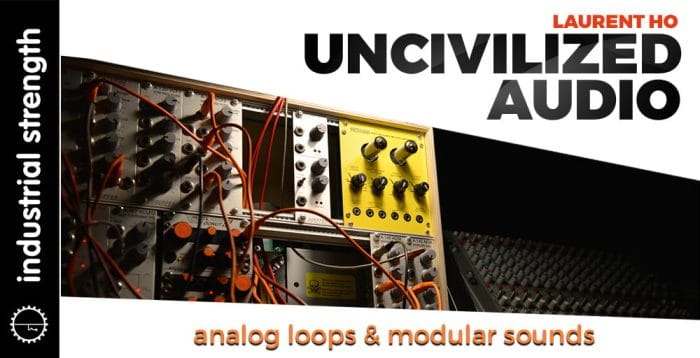 With thick, chunky, distorted sounds and loads of harmonic goodness, this pack is primed to supercharge Techno, Experimental and Electronic productions. Dig into ear-bending Drum and Percussion Loops, contagious FX, Full and Top Loops, perfect Drum Shots, and hypnotic Synth Bass, Modular and Analog Synth samples, all crafted to perfection.

These sounds harness the incredible power of the A100 Doepfer Based modular synth (Tiptop, Metasonix, Pittsburgh, Make noise, Eowave)—a beast of a machine that catapults the traditional Doepfer signature into today's modular realm. Samples were passed through Urei, Gates, Altec and SSL-G compressors, the Orban, Neumann and SSL EQ, and encoded with Apogee converters. Most samples were mastered by DK Mastering in Paris France. The result is a sound unrivaled.
The sample pack is available for purchase for £19.95 GBP.
More information: Industrial Strength / Laurent Ho – Uncivilized Audio