Industrial Strength Samples has launched License Free Movie Clips, a huge 6GB collection of cinematic madness.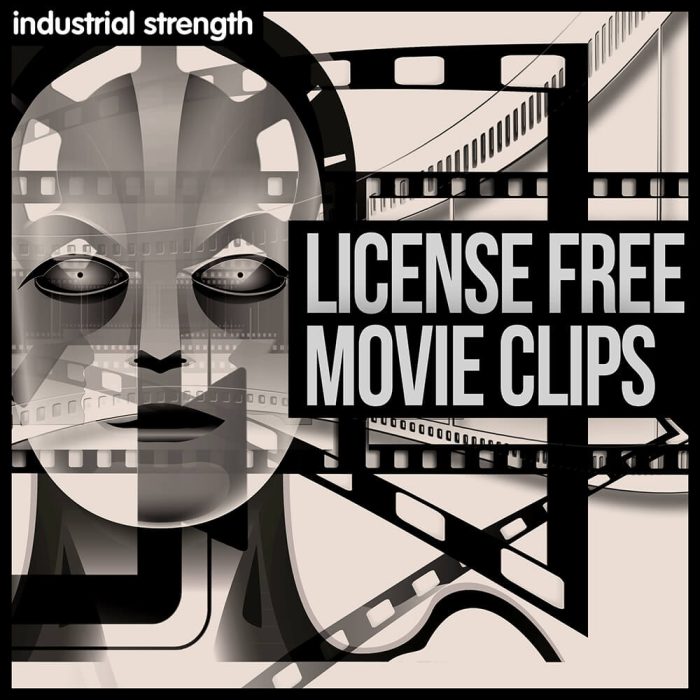 Turns out, One of our lead designers is a serious Under-ground License Free Movie collector. How handy is that folks. He went super deep on this one. These dark and creepy Movie clips were cleaned up yet we preserved the original textures and noise to really make these clips sound the real deal while being totally usable.

These 24 Bit files are 100% License Free as the name of this pack infers. We searched long and hard to get these samples checked out. We also put the time in to get the dark side of vocal samples in place for this mothership of movie goodness.

Expect the unexpected. This first collection offers up, Sci-fi, Horror, Strange low budget movies clips Action, Drama and of course Cine-Clips. Not only did we do the standard type of clips you might expect. We went one more mile further than any other pack of this nature.

We added Brooklyn Gangsta Skits from real deal guys from Brooklyn Gangsters, Nasa, LAPD, Emergency, Russian Army, NYC Police Calls, Atmospheres, Ufo's, Strange Sound-scapes, Tones, Dialogue, Kung-Fu Movies and weapons, back-ground SFX and insane music snips which are all great for Experimental Hip Hop and dirty sound design.
License Free Movie Clips features over 2,000 samples, 26 NI Massive Presets and bonus FX. It is available for £39.95 GBP.
More information: Industrial Strength Samples