Iliadis has launched a new website, offering its previously unavailable virtual organ instruments for Windows for free.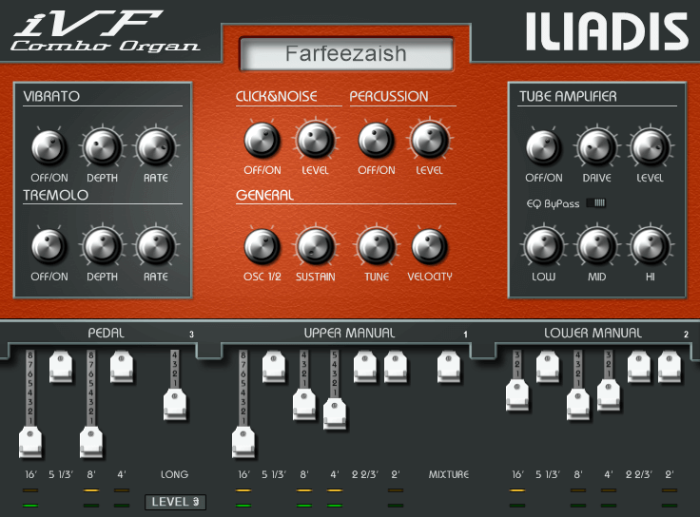 The iVF Combo Organ is a two manual transistor organ simulation inspired by famous transistor organ models. It comes with special characteristics and the retro feeling that comes close to the sound of favorite models of the past.
Euthymia Organ is a Hammond clone simulation. Clean sine drawbars for 2 manuals and bass pedals, 2 percussion oscs with the 9 "standard" harmonics, a key click imitation, vibrato/chorus, the overdrive and all the work behind the graphics made this instrument more professional.
The VH-2 Organ and VH-1 Organ are two earlier simulations of a drawbar organ and a transistor organ.
Iliadis plugins are available as 32-bit VST plugins for Windows.
More information: Iliadis