iZotope has announced the release of Mixing with iZotope, a free guide that unravels the mysteries of mixing with iZotope.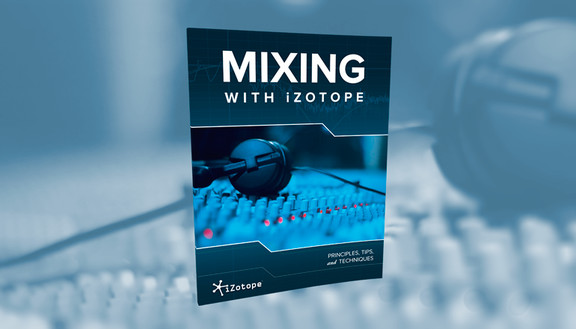 Whether you're a seasoned pro or just starting out, you'll find a wealth of in-depth principles, tips, and techniques in our new guide, Mixing with iZotope.

Your ultimate guide to all things mixing, this guide breaks down the art, aesthetic and theory behind the audio mixing process. With simple explanations and visuals to help illustrate how tools such as Equalizers, Compressors and FX can transform your mix, the guide also features insider tips on using iZotope plug-ins to get the job done.
The guide is a free download as a PDF and eBook (via iTunes for iPhone & iPad).
More information: iZotope