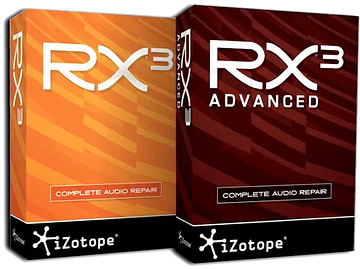 iZotope has announced the release of its RX 3 and RX 3 Advanced complete audio repair suite.
Rescue your audio from the cutting room floor! With remedies for noise, clipping, hum, buzz, crackles, and more, RX 3 is the most robust and best-sounding audio repair toolkit on the market. Used everywhere from Hollywood post production studios to leading sound editing facilities, iZotope RX™ 3 transforms troubled recordings into professional-grade material.

RX 3 Advanced extends the standard version of RX 3 with new, specialized features designed for audio professionals in post production, music production, and mastering. Remove unwanted reverb, sculpt and define dialogue in real time, and much more.
RX 3 and RX 3 Advanced are available to purchase for the introductory price of $249 USD and $749 USD respectively, trough September 27th. Registered users of RX 1 or RX 2 can upgrade to RX 3 for a special discount.