iZotope has released RX 6, the latest update to its flagship audio repair and enhancement software.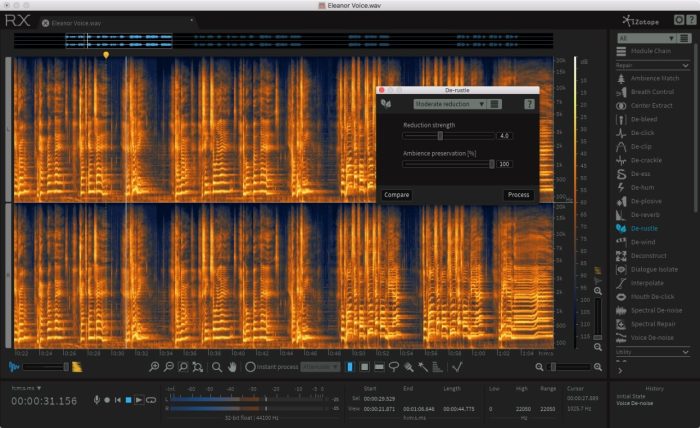 Built on years of extensive research in advanced digital signal processing and machine learning, RX 6 advances to a level of audio repair that once seemed impossible. In RX 6, new features and workflows allow users to easily edit, repair and restore musical performances, while post production professionals can find new solutions to some of the once unsolvable issues in post production today.

"RX 6 pushes the envelope of what is possible in audio repair, while introducing tools that fit the needs of everyone, from the home studio artist to post production professionals," says Gerry Caron, Chief Product Officer of iZotope. "Machine learning is enabling advancements across industries, including audio tech. With RX 6, we are utilizing this technology to address some of the audio industry's deepest pain points, providing uncompromising quality and dependability to create truly great sound."
iZotope RX 6
RX 6 is available from Plugin Boutique at an introductory pricing until May 31st, 2017:
RX Elements $99 USD/93 EUR (regular $129 USD/122 EUR).
RX 6 Standard $299 USD/282 EUR (regular $399 USD/376 EUR).
RX 6 Advanced $799 USD/752 EUR (regular $1,199 USD/1,130 EUR).
RX Post Production Suite 2 $999 USD/941 EUR (regular 1,499 USD/1,412 EUR).
Upgrades and crossgrades for owners of previous versions of RX and Post Production Suite are also available.
More information: Plugin Boutique / iZotope