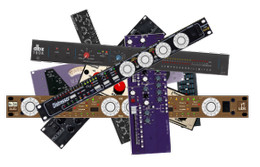 Jof has released Allen & Heath ZED R16/GSR24 Recall, the latest in a series of "Recall Plugins".
With jof's range of recall plugins you can now easily store and recall settings of your outboard hardware in your projects. There are clear advantages over more traditional methods of recall…..
Recall Plugins features
Removes the need for paying for paper/printing, backup and storage. jof recall plugins pay for themselves and save trees.
Easier than using sometimes blurry or dazzled photographs which require uploading, renaming, backing up and otherwise managing.
No additional backup required – everything is stored within your projects.
Re-use outboard gear in the same project without the hassle of managing other recall solutions.
Save time and money…. whether time is money or not, time is time and we could all do with a little bit more.
The Jof Recall Plugins are available to purchase for 6 EUR each.
More information: Jof