Plugin Boutique has announced the JST End of Summer Sale, offering a 50% discount on the creative effects and instruments by Joey Sturgis Tones for a limited time.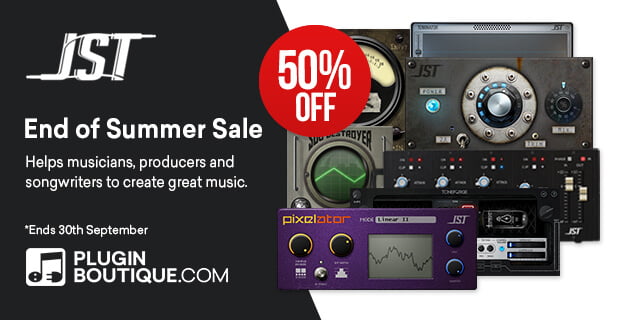 Joey Sturgis Tones provides streamlined audio products designed to inspire creativity and help musicians, producers, and songwriters to create great music.

We believe that the more effortless music creation becomes, the more thoughtful and innovative the creator can be.
The sale includes popular plugins such as JST Clip, Gain Reduction Deluxe, Bus Glue Joel Wanasek, JST Toneforge, Pixelator, SideWidener, and Sub Destroyer.
Offer expires October 1st, 2019.
More information: Joey Sturgis Tones