Kevin Brown has released a large archive of synthesizer instruments made with Synthmaker.
On offer are emulations of vintage synths, including models from Korg, Yamaha, EMS, ARP, Sequential Circuits, Roland, Moog, Waldorf, and many more.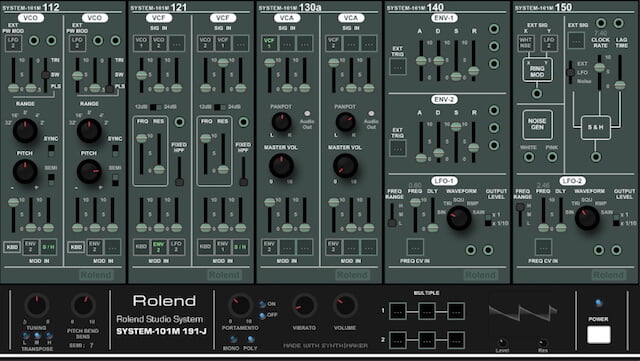 Just wanted share these Synthmaker projects with one and all. Would be especially keen on anyone who's a Flowstone Master, to do some further refining of any they would find interesting. Focus is largely on emulations of vintage synths that haven't been much (or at all) represented in the vst world (Buchla-ish stuff, etc.).

Any and all are welcome to do whatever they like with any of this. OSMs and .dlls are included. Screenshots too.
The plugins (32-bit VST for Windows) and Synthmaker project files are available for download from Sync.
More information: K Brown Synth Plugins