Kilohearts has announced a significant free update to the entire Kilohearts Ecosystem of plugins with the release of Kilohearts v2.
The Kilohearts v2 update is focused mainly on modulation with the introduction of new modulators and the incorporation of the Phase Plant modulation system to Multipass and Snap Heap, dramatically increasing the possibilities for dynamic modular effects creation.
In addition, there are a number of improvements to the functionality, GUI, and optimization of Phase Plant, Multipass and Snap Heap.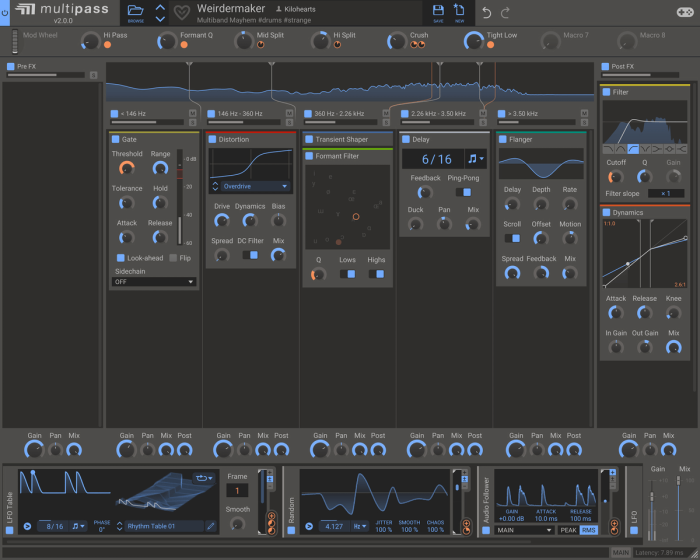 These include MPE support, improved visualization of modulation connections, external automation for any parameter, modulator/effects groups, and much more.
To help users discover the myriad new possibilities for audio processing and sound design that have been opened up by this update there is also lots of new factory content to explore.
The free update is available for all users by running the Kilohearts Installer and updating to start using Kilohearts v2 immediately.
In conjunction with this software update, Kilohearts has also made some changes to product bundles and pricing. Phase Plant is currently on sale for $99 USD instead of $199 USD, and Snap Heap is still free during the promotion (regular $29 USD).
The offer is available at the Kilohearts store and from distributors Plugin Boutique and ADSR Sounds until June 12th, 2022.