Klevgränd Produktion has announced the iOS version of the Grand Finale multi effect designed for finalizing complete mixes, stems, buses and/or individual audio tracks.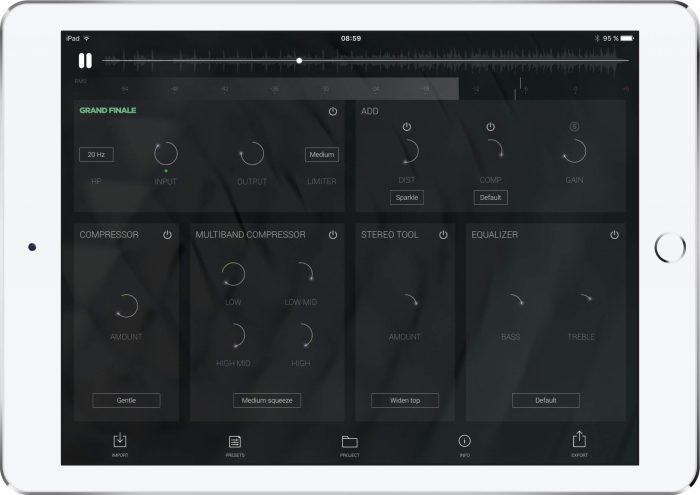 The standalone app allows you to import, process and export audio.
The plug-in offers several modules in a pre-routed configuration. Each module has parameters to alter, and most modules offer a set of algorithms to select.

These features come together to make Grand Finale a powerful tool for quickly finalizing a track, bus or mix.
Grand Finale for iPhone and iPad is available at an introductory 50% discount, on sale for $7.99 USD.
More information: Grand Finale for iOS