KX77FREE has updated its free synthesizer instruments for Windows.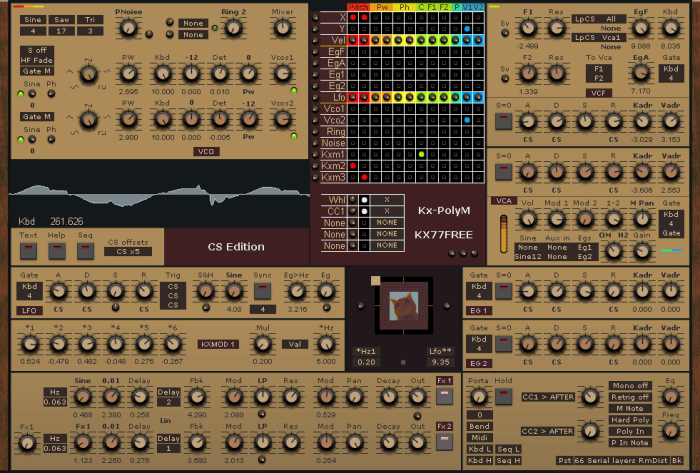 Changes in Kx-Synth-x16 v5.0c / Kx-PolyM-CSE v1.1f / Kx-Polymod v1.58 / Kx-Modulad v3.01
Kx-Polymod: Now the polyphonic distortion and the ring modulator of the Kx-PolyM-CSE.
All:

The number of SEM modules has been strongly decreased to prevent Windows limit of loaded MT dlls.
Information added into the properties of SEM (dll) to prevent false positive AV alerts.
Fixed bug: A Midi message All Notes Off (cc123) was sent when the pitch bend wheel was in upper position depending on the Midi keyboard used.
The instruments are available for download for Windows (VST).
More information: KX77FREE