Laptop Musician Blog has announced the release of three free rompler instrument plugins.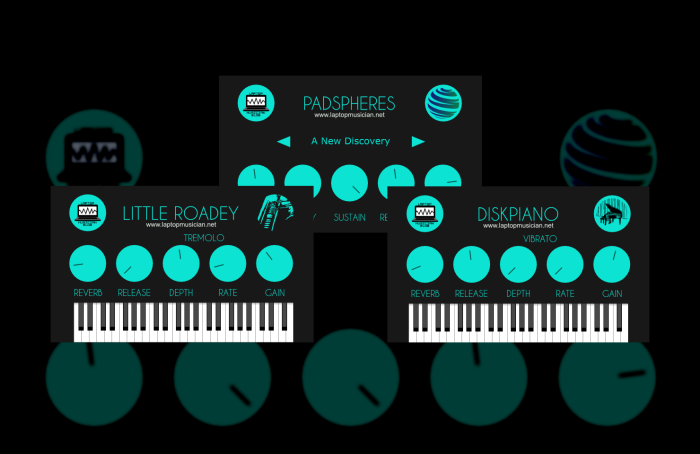 Diskpiano is a piano plugin instrument featuring the recordings of a Yamaha MX100II Disklavier provided by little-scale (license free and restriction free). All the notes from the Disklavier have been sampled at 2 velocity ranges, making it a small but full of personality piano plugin.
Little Roadey is a simple Fender Rhodes plugin emulation. It comes equipped with two effects: a tremolo and a reverb. The release can be used for a more "ambient" Rhodes sound. Lower the gain if you experience unwanted distortion.
Padspheres is a little collection of 25 pads and atmospheres (hence its name) embedded in a plugin instrument. Use it as an inspiration igniter or to create big atmospheric pad chords. All the sounds in the plugin have a very space tone to them.
The plugins are available for download for Windows and macOS in VST/VST3 and AU plugin formats.
More information: Laptop Musician Blog