Liine has released version 5.0 of its Lemur controller app for iOS.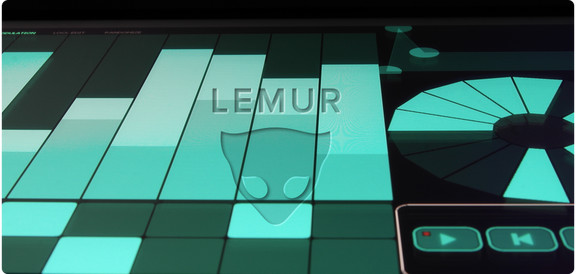 Version 5 of Liine's Lemur app features new sequencing objects, and allows for creating custom objects with the new Canvas object.
Now easier to use than ever, more customisable and with more out-of-the-box functionality. Any software or hardware that receives MIDI or OSC can be controlled by Lemur.

Control DJ software, live electronic music performance software, studio production software (DAWs), VJ software, visual synthesis software, stage lighting and more.
Changes in Lemur v5.0
New Canvas object for creating custom objects

2D drawing, animation and mono/multi-touch support.
Based on HTML5 Canvas specifications.
Implemented as standard Lemur scripting.
50 new scripting functions.

New sequencing objects: StepNote, StepSwitch, StepSlider

Eight internal MIDI clocks, one for each MIDI Target.
Clocks can run as master or sync to an external source.
New type of script execution to trigger events based on musical subdivisions.
New scripting functions for getting/setting clock state and bpm.

New bundled templates.
Numerous tweaks and improvements.
Lemur for iOS is available to purchase for $24.99 USD. The update is free for existing Lemur users.