Loopmasters has released a new sample pack featuring a royalty free collection of inspirational and emotive sonics designed by Hanz.
Lo-Fi Hip Hop contains all of Hanz' signature sounds, with beautiful textural themes running through the core of the collection.
The pack includes thick, densely harmonic atmospheres, perfect for providing foundations and filling out space in your arrangements. Meditative bass and head-nodding drum loops will keep your rhythms feeling original and lax, perfect for layering upon with the included found sounds, keys, music combi loops and vocal FX.
As one of the most important names to emerge from the immense Lo-Fi scene on Soundcloud, Hanz (hailing from Oslo, Norway) has been crafting a unique sound that has captured the ears of many listeners – currently over 400,000 a month on Spotify alone.

His signature blend of soulful melodies and unique processing has won him regular rotations on all the right hip-hop radio stations, also boasting a plethora of playlist features and record label releases with Chillhop Music, Foreign Family Collective, Majestic Casual and many more.
Lo-Fi Hip Hop includes synth loops, music combis, drums and percussion, bass, keys, atmos, vocal fx, and more.
Sounds of Joyce Muniz
House Analog Inventions is packed full of warm, fat bass loops and hits, clear and punchy drum hits and groove laden drum loops, inspiring FX sounds, fills and encapsulating music loops.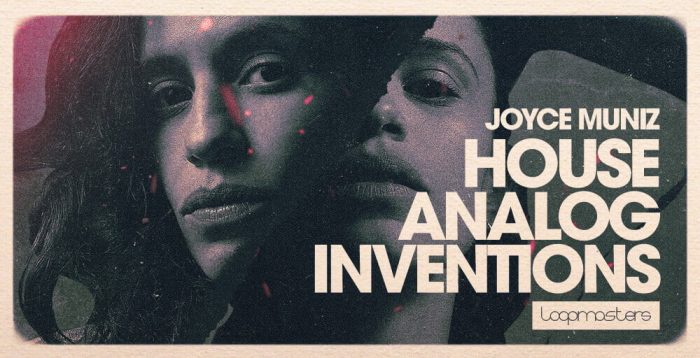 Joyce has collaborated with a diverse range of artists including Maya Jane Coles, Viennese legend Richard Dorfmeister (of Kruder & Dorfmeister) and The Jungle Brothers' legendary Bam.
Joyce's production talents have also caught the attention of many artists, including electro-pop sensation Little Boots, where her release 'Strange Girl' was followed up with a hefty remix pack featuring Shadow Child, Iron Curtis, Black Loops, RYBO and more all out on Exploited.

House Analog Inventions covers a wide range of house sub genres including deep, tech, electro, acid and melodic uplifting variants. House Analogue Inventions surfs the line between house, tech and melodic – wave. Joyce stuck to her favourite analog chain and refined each sound to offer the most inspiration possible. This pack brings the vibe and flavour of analogue to your studio.
House Analog Inventions includes 114 loops, 84 one shots, and 59 patches in popular sampler formats.
Vibe Series 14: Bluegrass
The latest edition in the Vibe series of sample packs draws from all the key elements of American roots music. Bluegrass delivers a contemporary take on one of the longest-lived genres in the Country music umbrella.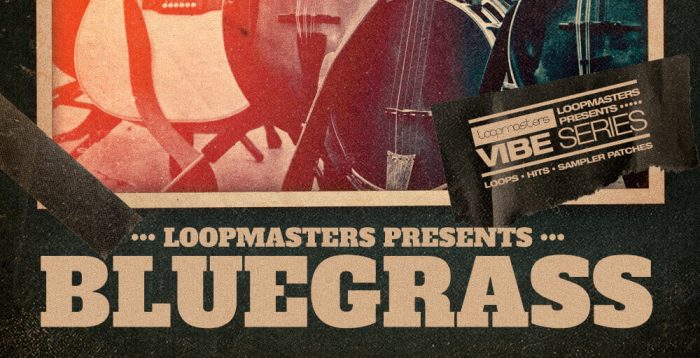 This all-encompassing selection brings you 6 whole song kits, broken down into their respective parts. You'll hear amazing live drums, traditional piano, strummed guitars, complex banjo parts and sweet mandolin loops, all recorded and processed with care to bring the hoedown style into your music with unparalleled ease.

Songwriters will find plenty within to inspire their new creations and any producers with an ear for country & western styles would be wise to pick this one up to experiment.
Bluegrass comprises 72 electric bass loops, 72 live drum loops, 72 piano loops, 68 guitar loops, 48 banjo loops and 40 mandolin loops.
The sample packs are available starting from £17.95 GBP, with some parts sold separately as well.
More information: Loopmasters